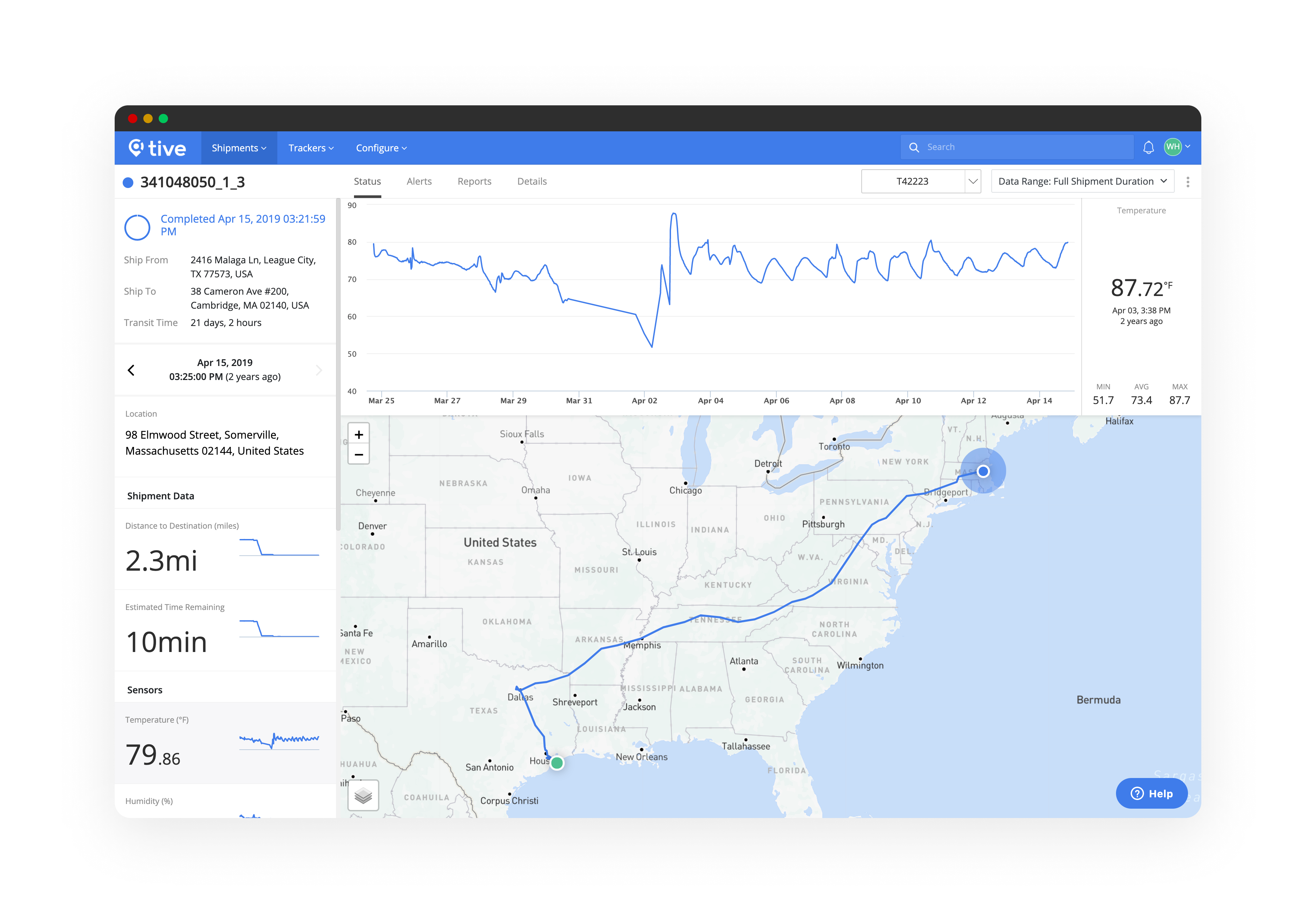 Real-Time Tracking,
Powered by Tive
Optimize and Tive partnered to create a unique shipping experience within the time-critical and temperature-sensitive logistics industry. The partnership has eliminated temperature excursions drastically from pharmaceutical, cold chain and clinical trial logistics and helped stop airline-related service failures from plaguing the time-critical automotive and aerospace industries.
Key Impacts
Manage shipment ETA's with real-time 5G-cellular/GPS/WiFi tracking across the globe

Eliminate dangerous temperature excursions with automatic real-time notifications

Ensure your logistics provider pre-conditioned and packaged your box before it is delivered
Impacted Industries
While the partnership between Optimize and Tive impacts every industry, a few standout above the rest.
Biopharmaceuticals
Adding location and temperature visibility to your pharma shipments you eliminate costly failures. Optimize has helped eliminate the possibility for temperature excursions with Tive's real-time tracking on all pharma shipments.
Automotive
A line down situation can cost a manufacturing plant $22,000 per minute. Optimize and Tive ensure your shipment is going to arrive on time and in full (OTIF) with full visibility. Customers can plan their downtime around proactive decision-making.
Life Sciences
When shipping life-saving or altering cargo, a delay or lost shipment can greatly impact someone's life. The Optimize and Tive partnership enables Organ Procurement Organizations (OPOs), Blood Banks, and hospitals to stay up-to-date on their shipment status during the entire delivery process.
Universities & Research
Lab specimen are the future for curing diseases, creating vaccines, and developing a better tomorrow. These irreplaceable shipments are often heavily monitored while in transit and delays can create gaps of information for researchers. By utilizing Tive, Optimize is able to eliminate unwanted phone calls and streamline communication.